Our goal is to fill this page with articles about interesting facts, fun things to do, and some of the hobbies we enjoy.  That's right, it's going to be a mixture of "This and That"!  We'd like to share some of our DIY projects and hobbies in the hope that you'll realize you can do it to!  We are not professionals, but have discovered that with a little research, planning and a few tools, there are many projects we could successfully complete on our.  These are projects that you can be proud of and save money on too.  We hope you find something you like and give it a try.  Don't hesitate to ask questions and provide us your comments.  Please visit back often.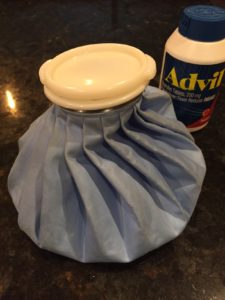 This makes a fun 21st birthday gift idea!  Simply print off the list of hangover home remedies and collect items from each category.  We like wrapping each item in a little tissue paper and placing them in a big bag.  If you do it right, some items can bring a ...
Read More
UV Rays and Sunscreen At last, summer is here.  Little league is in full swing. Golf leagues are starting. Soon it will be trips to the lake for swimming, skiing and a whole host of water sports! After a long cold winter there's nothing like a bright sunny day to ...
Read More