Strawberry Sponge Shortcake
This is my wife's favorite strawberry shortcake recipe.  Give it a try, I'm sure you'll love it!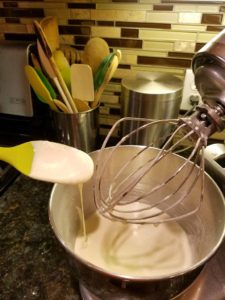 Strawberry Sponge Shortcake
INGREDIENTS
1 cup flour

1 tsp baking powder


1

⁄4 tsp salt

2 eggs

1 cup sugar

1

⁄2 cup milk

2 Tbsp butter

1 tsp vanilla
DIRECTIONS
Preheat oven to 350 degrees F. Grease one 8×8 cake pan; set aside.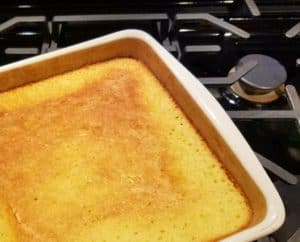 In a small bowl stir together flour and baking powder; set aside.
In a large bowl beat eggs on high about 4 minutes, until slightly thickened.
Gradually add sugar. Beat mixture on medium for 4 to 5 minutes, until pale yellow and thickened.
Add flour mixture.  Beat on low just until combined.
Add 2 T butter to hot milk. Stir into the batter with vanilla.
Pour into pan and bake at 350 degrees for 25-30 minutes.
---